At the time of registration, the necessary forms may be obtained from the download feature on our website and a non-refundable prepayment fee equivalent to one weeks tuition must be paid. This one time prepayment fee guarantees a place for your child for the desired school year and will be credited against your last week of childcare. We are open Year Round Monday Through Friday.
HOURS AT 40 HIDEAWAY 7:00 AM – 6:00 PM
HOURS AT 2615 EASTON RD 7:30 AM – 6:00 PM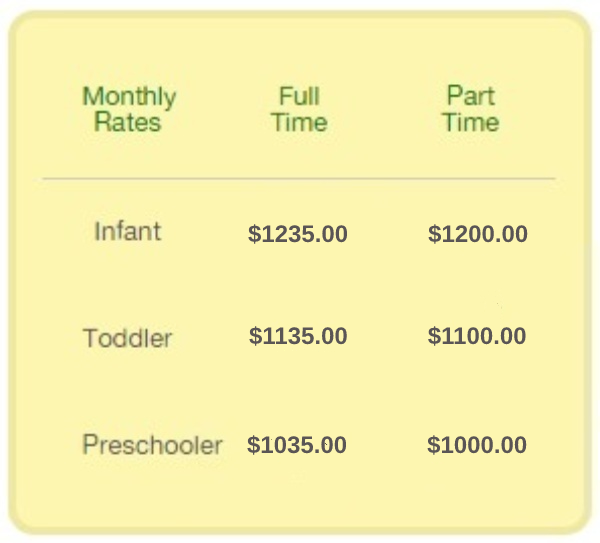 Daily Rates:



Parents can pay Monthly, Semi-monthly or bi-weekly.